23 Sep 2022
VeloTaper Wins Pinnacle InterTech Award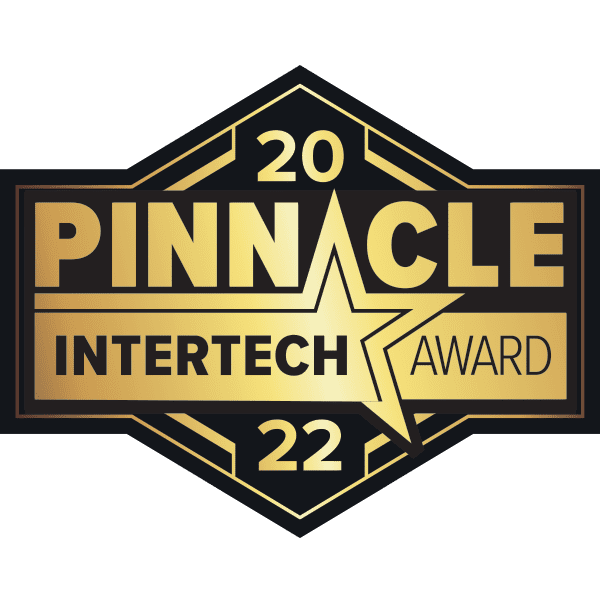 Vivid are thrilled to announce that our innovative VeloTaper fully automated flatbed taping system has won the prestigious 2022 Pinnacle InterTech Award for best technology!
The Pinnacle InterTech Award from PRINTING United Alliance in the USA, are the industry's largest, most respected awards competition for print-related technology and products. The Pinnacle InterTech Awards honour the development of technologies predicted to have a major impact on the commercial printing, digital textile, packaging, screen printing, wide format, or related industries.
Vivid is the only UK company to win a Pinnacle Intertech Award in 2022 for the VeloTaper fully automated flatbed taping system, joining an even more select group of technology leaders than is usual. This year just seven companies have been recognised, around half the number of 2021. The Awards exemplify new technology that is deemed by veteran industry judges to be truly innovative and likely to have a significant impact on printing and graphics companies.
"The Pinnacle InterTech Award program celebrates the inventiveness of suppliers and recognizes technology advancing our industry," says Dawn Nye, Program Manager, at PRINTING United Alliance. "The judges had the tough task of singling out breakthrough innovations from many excellent entries. We congratulate all who participated and those who were designated with this award."
Martin Evans, Managing Director at Vivid, said:

"The Vivid team is very proud of receiving the Pinnacle InterTech award and are dedicated to providing the best print finishing equipment for our customers and partners.

"This award is a testament to that commitment. Thank you for supporting us!"
To read more about the Pinnacle InterTech awards please visit https://intertechentry.printing.org/