28 Sep 2016
Products Debut at The Print Show 2016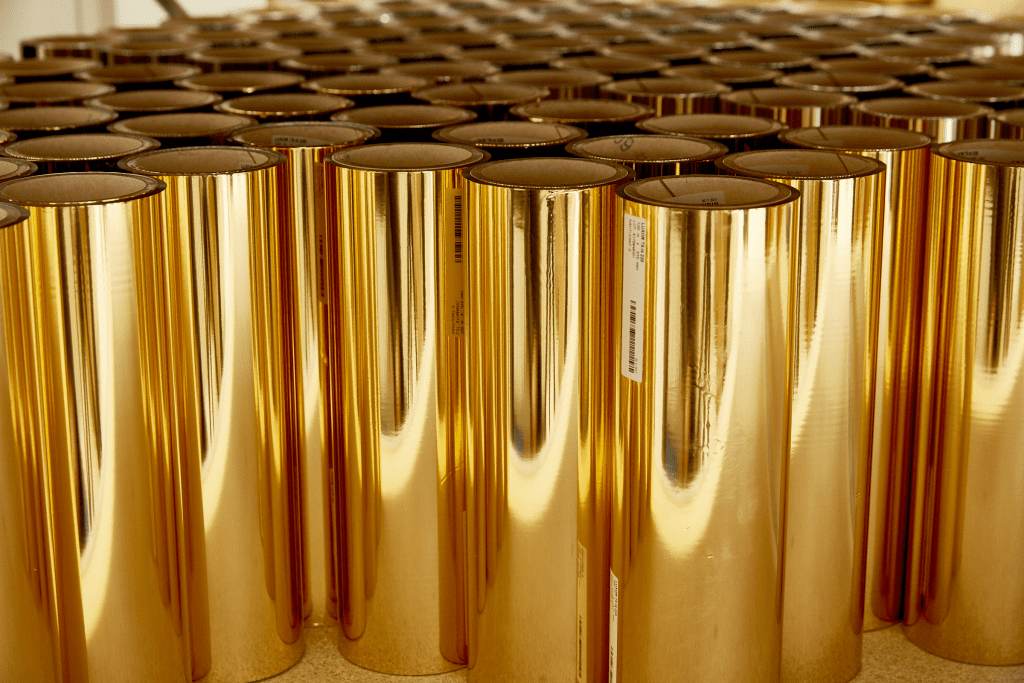 The Print Show 2016 will see us launch new models of our award-winning Matrix Laminating Systems, introduce new colours of special effect foils and debut a completely unique technology.
Matrix Systems
A double-sided 370 Duplex system will be introduced for the first time at The Print Show.
Able to laminate, foil and create Spot UV-style effects on SRA3 portrait sheets, the new system is a smaller format model of the award-winning 530 version.
There has been a huge demand for a smaller double-sided laminator from both end-users and our network of distributors in the UK & worldwide.
We also launched the auto-feeder for the 530 models at Drupa earlier this year. Such has been the success of the retrofit system, all SRA3 portrait models can now also be fully automated with the new 370 Auto-Feeder, with The Print Show marking the exclusive launch of the new add-on.
The Matrix is ideal for short-to-medium run jobs, and with the Auto-Feeder now available across the complete range, prints can be top-loaded 'on the run', saving both time and money.
Boss Special Effect Foils, Metallized Print and Spot UV Film
Vivid's Aqua Aura Premium Foil range allows metallized effects to be added to packaging and print. The foiling and over printable coloured foils work by combining the Matrix and a digital printer.
With foils already available in a huge range of colours, The Print Show will see Vivid launch a number of new finishes, including over-printable holographic foil for incredible print effects and its new pure white foil, which essentially replicates the ability to 'print white'.
Easycoat & Easyguide
Would your customers see an immediate business benefit to their products feeling thicker when digitally printed? We have the solution.
We will be introducing 2 new technologies at The Print Show. The new Easycoat is an SRA3-size glueing system that adds a layer of adhesive to media. Layers can then be added one-by-one to create a thick substrate that can be used for many applications, including book covers and luxury, high-quality business cards.
Each glued layer is placed in the new Easyguide, a unique carrier tray which helps to secure the media in place. The layers are then passed through the Easymount, adhering and fixing the glued layers by using the systems mounting capabilities. The patented Easyguide gives improved levels of accuracy and precision.