05 Oct 2023
Vivid sponser UK Graphic Awards 2023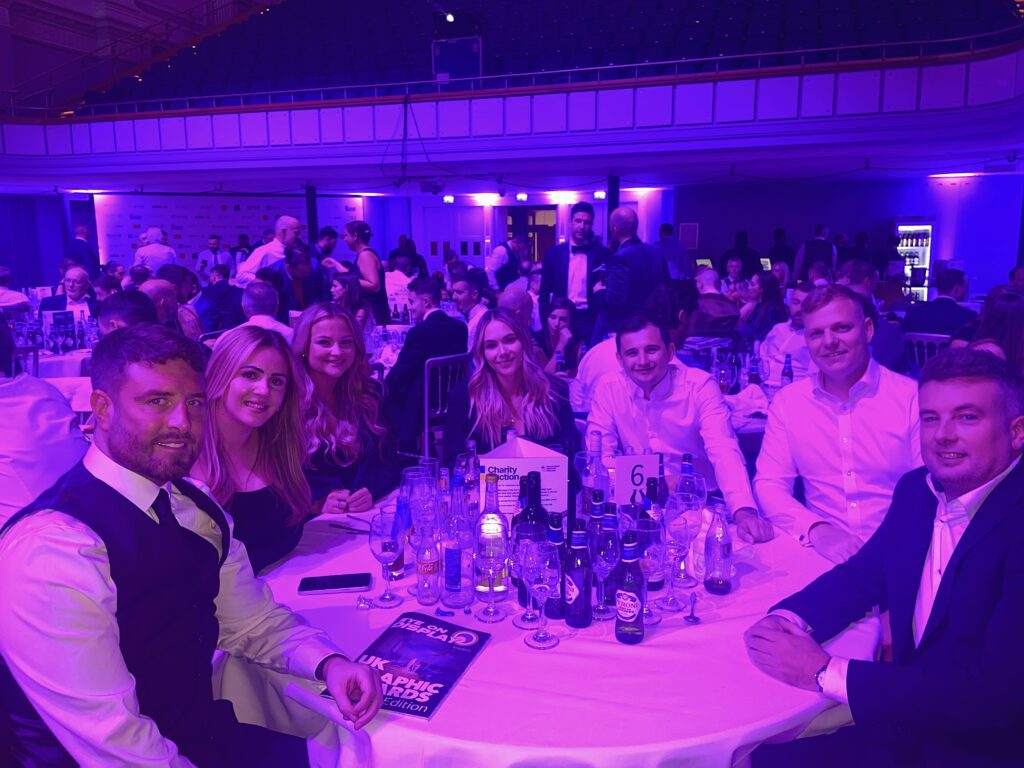 At Vivid, we find constant inspiration in the work of our wide format and VeloBlade Nexus customers, who continuously create innovative solutions. In this ever-evolving market, we remain dedicated to offering unwavering support, always striving to provide new solutions that enable expansion and growth. As a company specialising in the design and manufacturing of The VeloBlade Nexus, a cutting-edge wide-format digital die-cutting system, we have recognised the paramount importance of crafting branded interiors with exceptional attention to detail, which is why Vivid were pleased to represent the Branded Interiors award.
The companies in this category exhibited incredible creativity by seamlessly incorporating substrates that were previously considered unachievable for branded interior designs. They skilfully utilised cutting, moulding, and lighting solutions to push the boundaries.
The possibilities for creating branded interiors are boundless, and we are committed to providing unwavering support and empowerment to our customers. We consistently strive to develop cutting-edge equipment that adds significant value to the market. We see ourselves as partners to all those we engage with in business supporting them every step of the way.
Huge congratulations to all the deserving award winners! A special shout-out to Vision Sign and Digital LTD who kicked off the evening with their well-deserved victory for their outstanding work in the "Branded Interiors" category.