14 Aug 2023
SOS, GMG and Vivid team up for "The Three Card Trick" Open House event.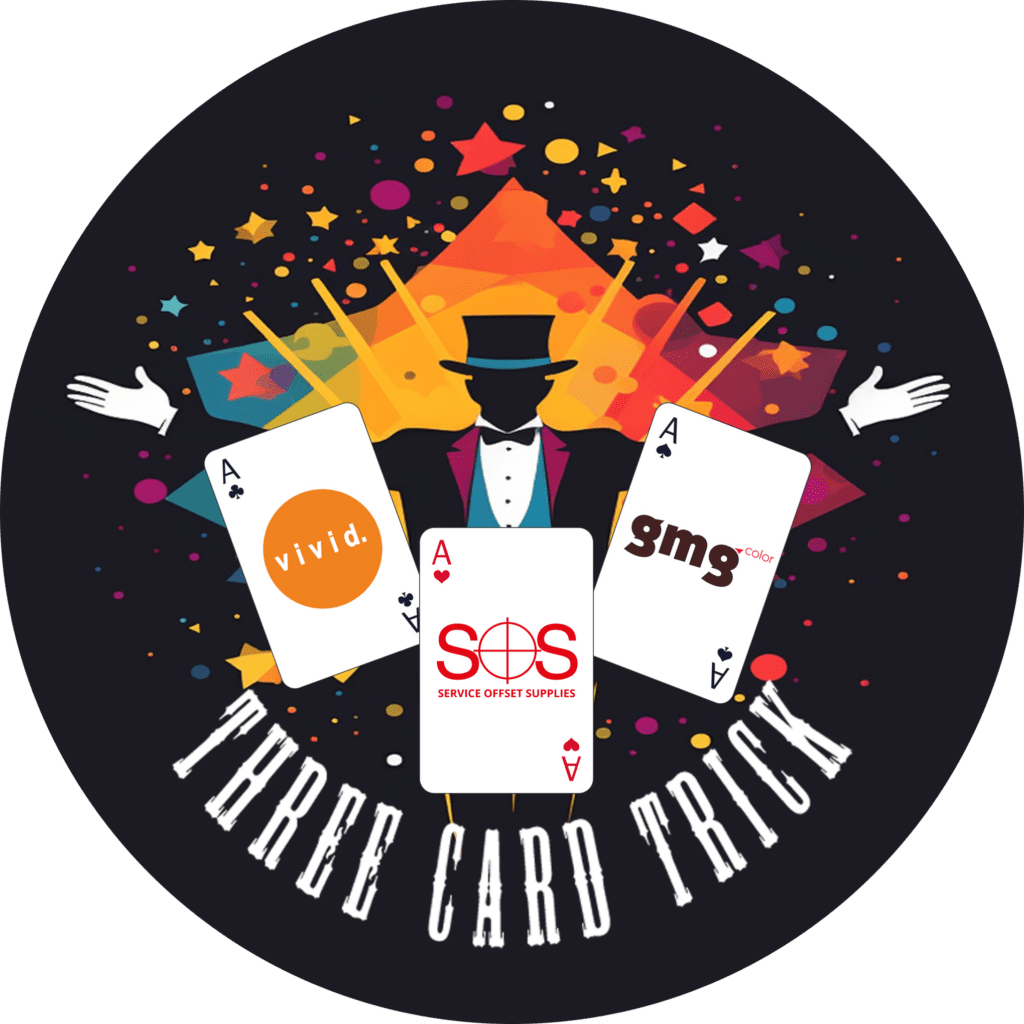 Get ready for the extraordinary "The Three Card Trick" Open House event! Join us on September 6th and 7th at our showroom in Ashby De La Zouch, Leicestershire, where an exceptional range of cutting-edge print finishing equipment will take center stage. Discover the latest advancements in automated packaging technology and software solutions, lamination, digital foiling, CAD packaging software, digital die-cutting, and patented taper system.
In collaboration with SOS and GMG, this dynamic partnership will present an all-encompassing line-up that unlocks a world of creative possibilities. From crafting packaging mock-ups to crafting backlit prints, posters, banners, and even customisable wallpaper, the potential is limitless.
Our customer-centric approach allows you to tailor your experience. When you register for the event, you can request specific demonstrations that cater to your interests. Plus, for those seeking hands-on creativity, there is potential to arrange to bring your own projects to life during the show.
Mark your calendar:
September 6th: 10:00 AM to 5:30 PM
September 7th: 10:00 AM to 5:00 PM
For more details and to register, visit: https://3cardtrick.live/